Make your beats with the best creative drum software — Groove Agent
Designed for both songwriters and beat producers, Groove Agent 5 includes the very best of electronic and acoustic drums. One of the most detailed acoustic drum kits ever featured in Groove Agent sits alongside a wide variety of percussion, modern electronic drums and MIDI grooves, delivering an inspirational rhythmic composition tool for producers in every genre, from jazz, funk and rock to Trap and EDM. Support for VST, AU and AAX plug-in formats means Groove Agent 5 can be used with virtually any DAW.
Exceptional-quality acoustic drums and percussion
Banging electronic drums for Trap, EDM and more
New Decompose feature for your own signature drum sound
Over 1,000 MIDI grooves for a wide range of different genres
Five good reasons to use Groove Agent 5
"...the latest update to this forward-thinking beat production platform takes it to new heights."
Groove Agent 5 • Computer Music • #266 March 2019
The whole world of Groove Agent
Finger drumming acoustic kit
Dom Sigalas demonstrates finger drumming with a Yamaha Montage keyboard and Groove Agent's groundbreaking The Kit acoustic drums.
Beat making with Groove Agent 5
DJ Sappo checks out the new urban and electronic kits of Raw Power in Groove Agent.
Ralf Gustke playing The Kit
We invited the famous German drummer Ralf Gustke (Chaka Khan, Xavier Naidoo, Söhne Mannheims, Schiller) to check out the The Kit in Groove Agent 5, combined with a Yamaha DTX drum set.
Interview with Simon Phillips
Legendary drummer Simon Phillips talks about the perfect drum sound, jazz, and the expansion he created for Groove Agent.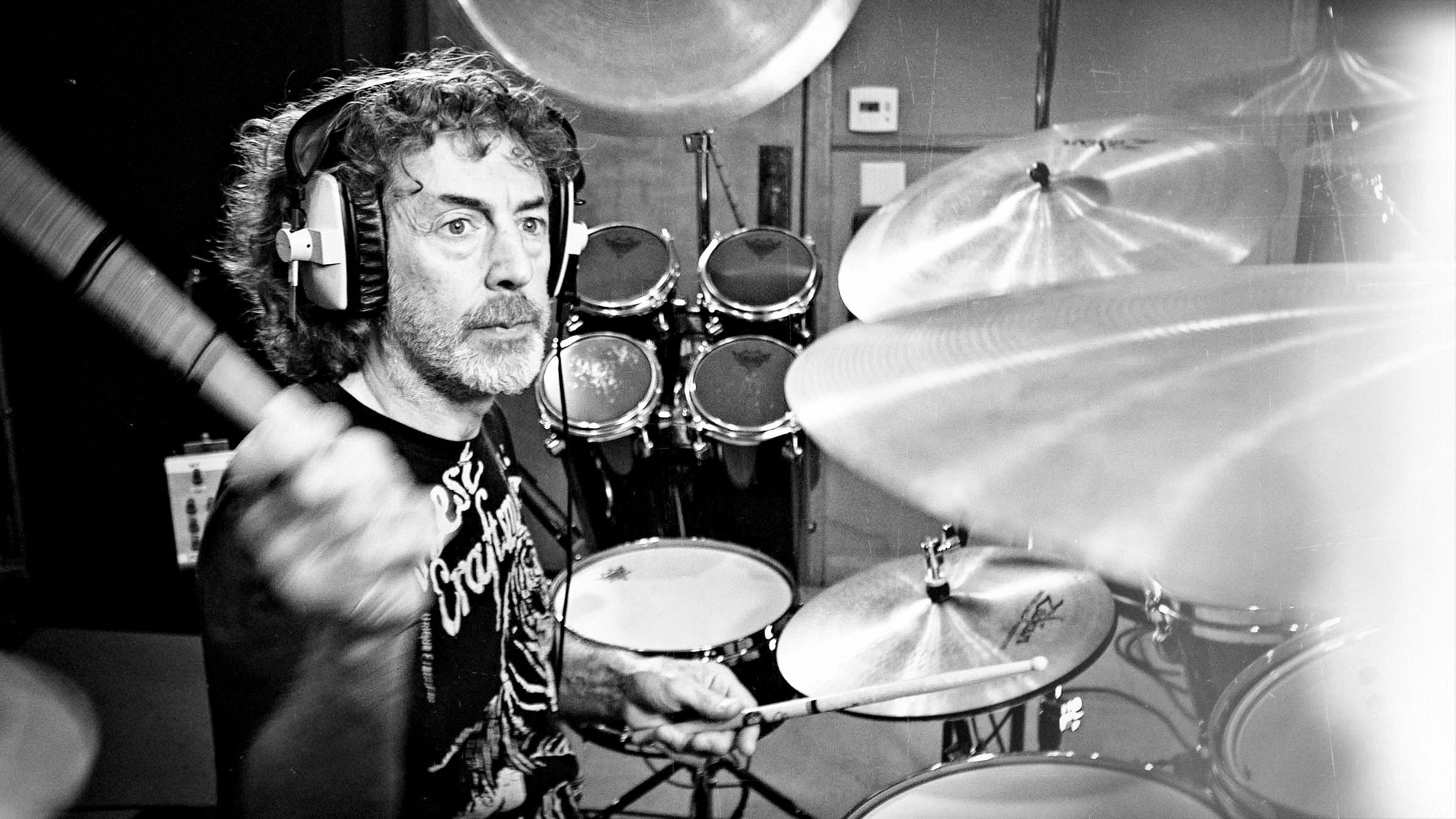 Edo Sala, Session Drummer Groove Agent 5
The new Groove Agent is really, really powerful. It has a lot of punch.
Classic Material: Emily Dolan Davies
Emily Dolan Davies talks about her work with Groove Agent, especially about combining patterns with acoustic, percussion and electronic kits.
Classic Material: Using note repeat in Groove Agent
Note repeat is widely used in all styles of electronic music and especially in Trap and Hip Hop. Watch this tutorial with Greg and you'lll be using it in no time in Groove Agent too.
Classic Material: Loop deconstruction
Greg Ondo shows in this tutorial how you can deconstruct a drum loop and reassign its elements to individual pads in Groove Agent — in just a few seconds.