The vanguard of spectral editing and repair.
SpectraLayers delivers audio empowerment by showing sounds as visual objects. You can explore, reach in, take and transform, working wonders on tasks ranging from repairing and restoring audio to freeform sound design. Unmatched selection tools developed over many years are now joined by new artificial intelligence-driven audio extraction and repair processes, making this the most significant version of SpectraLayers yet.
The vanguard of spectral editing applications
Touch, sculpt, and shape audio on a spectral graph
Automatic, artificial intelligence-driven processes
From repair and restoration to freeform music creation
What you can do with SpectraLayers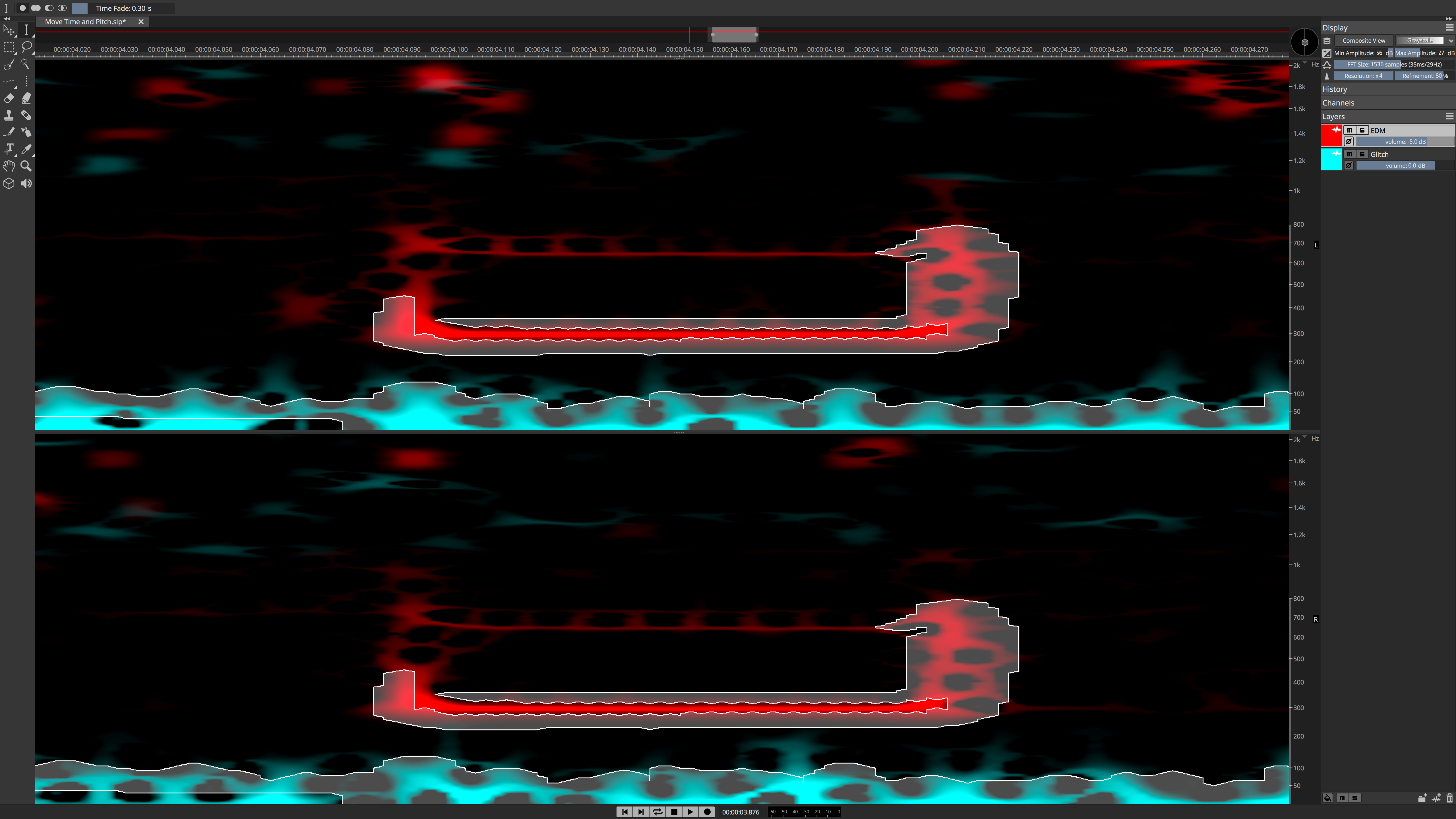 Artificial Intelligence. Sensory Integration.
Looking at audio on a spectrograph display is one thing, but the ability to easily touch, sculpt and shape what you see is what sets SpectraLayers apart. And now you have a skilled, highly trained AI partner that can sense patterns, perform operations and speed you on your way to perfect audio.
A foundation for AI-enhanced processing
The manual selection tools in SpectraLayers allow everything from broad brush editing to microscopic intervention. The automatic processes in SpectraLayers build on this foundation and are poised to quickly evolve as the neural networks of AI learn the editing processes.
From pure science to free improvisation
Use AI speed and precision to split a sample into layers and create freeform mixes. Automatically unmix tracks into stems, and stems into component parts. Now with VST 3 plug-in support, your creativity will deliver exceptional results every time. Do you make experimental music? Get granular and mold sound with surgical precision in SpectraLayers. It's a freeform music creation tool… a genuine musical instrument.
Repair and restore
Find and erase errors and unwanted sounds, reduce noise, repair clips, remove clicks, tame transients and much more — manually or automatically — with the new AI-assisted processes in SpectraLayers. Work with speed and precision, and enjoy the satisfaction as you routinely salvage tracks and perform audio enhancements in ways you never thought possible.
SpectraLayers has been essential as a precise instrument in sculpting some complex but organic fantasy sounds. It can generate unique aural impressions by reconstructing sounds through very hard edged bands into a mosaic. Being able to hear individual layers or combinations and easily export all the components as well as a composite is a great workflow. I've been having a lot of fun with the program.
DANE A. DAVIS
PRESIDENT, DANETRACKS INC. – BAFTA, MPSE AND OSCAR AWARDS FOR "THE MATRIX"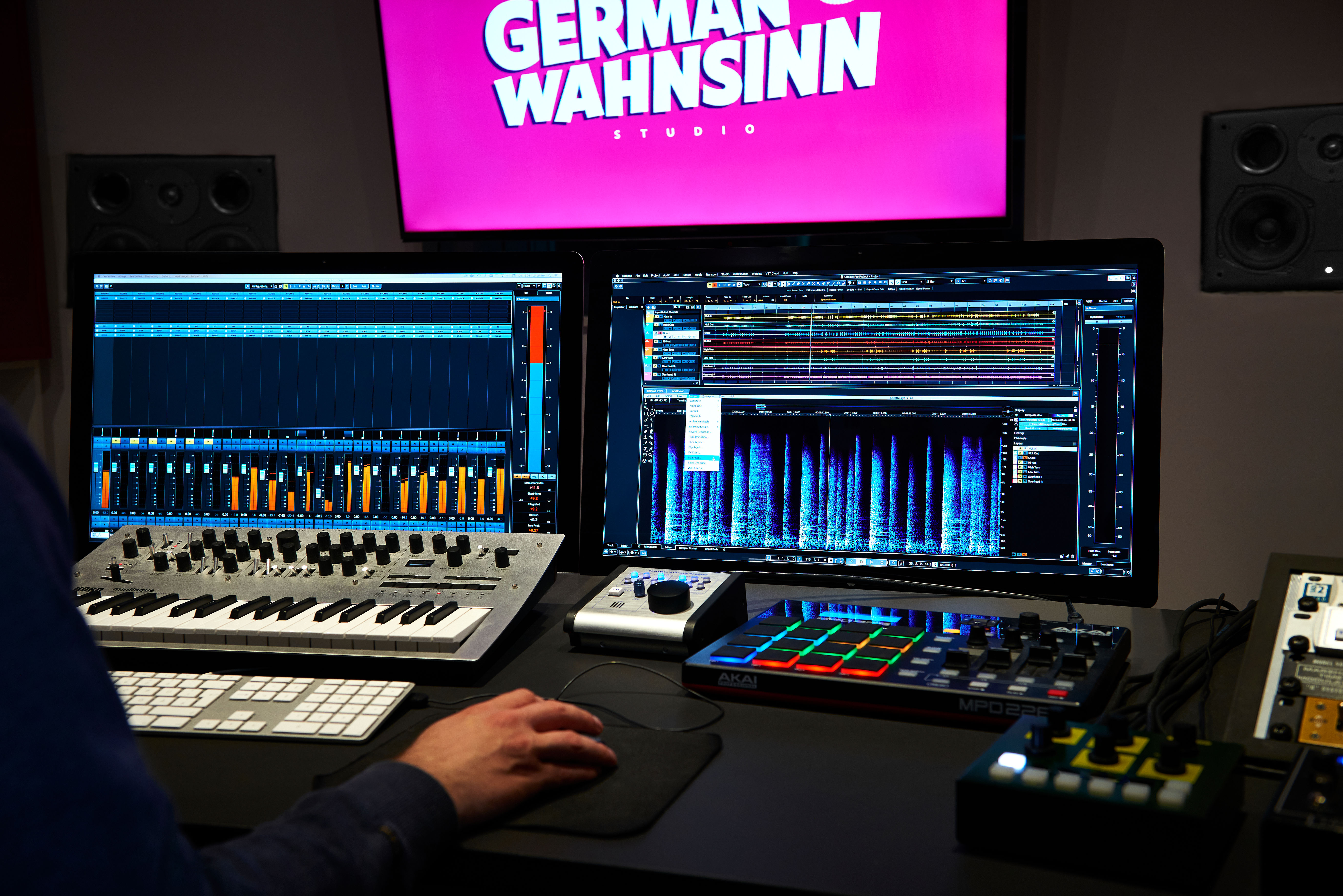 The ARA era
Today's audio production platforms need to work in both the waveform and spectral domains. What engineers want is serious application power, coupled with the flexibility to deliver the best in creative options, accessibility and workflow. Thanks to advanced ARA 2 technology — which is designed to build bridges between audio editing applications — as well as SpectraLayers being used as a standalone sound design platform, it can be integrated into Nuendo, Cubase and a host of applications from other developers, delivering comprehensive visual editing in the DAW timeline.
Audio refabrication
Use high-precision tools to make super-detailed audio selections on the spectral display. Extract this material to independent layers for processing, in SpectraLayers or anywhere in the DAW ecosystem. Mix and render, or keep your edits preserved on the DAW timeline. With ARA 2 support, you can launch SpectraLayers directly into the Cubase/Nuendo waveform display window for the ultimate in real-time program integration.
Awards and Press accolades