The Absolute Collection – The best virtual instruments for your music production
Get tons of creative instruments with over 100 GB of sound content for every kind of music production. Explore over 6,800 presets, next-generation synthesizers and one of the best drum plug-ins available. And when that is not enough, you can easily build your own sample instruments.
Next-generation sample and synthesis workstation — HALion 6
A wide array of granular, wavetable and virtual analog synthesizers
First-class acoustic sample libraries for orchestra, strings and pianos
The best drums, percussion and beats with Groove Agent
What's new in Absolute 4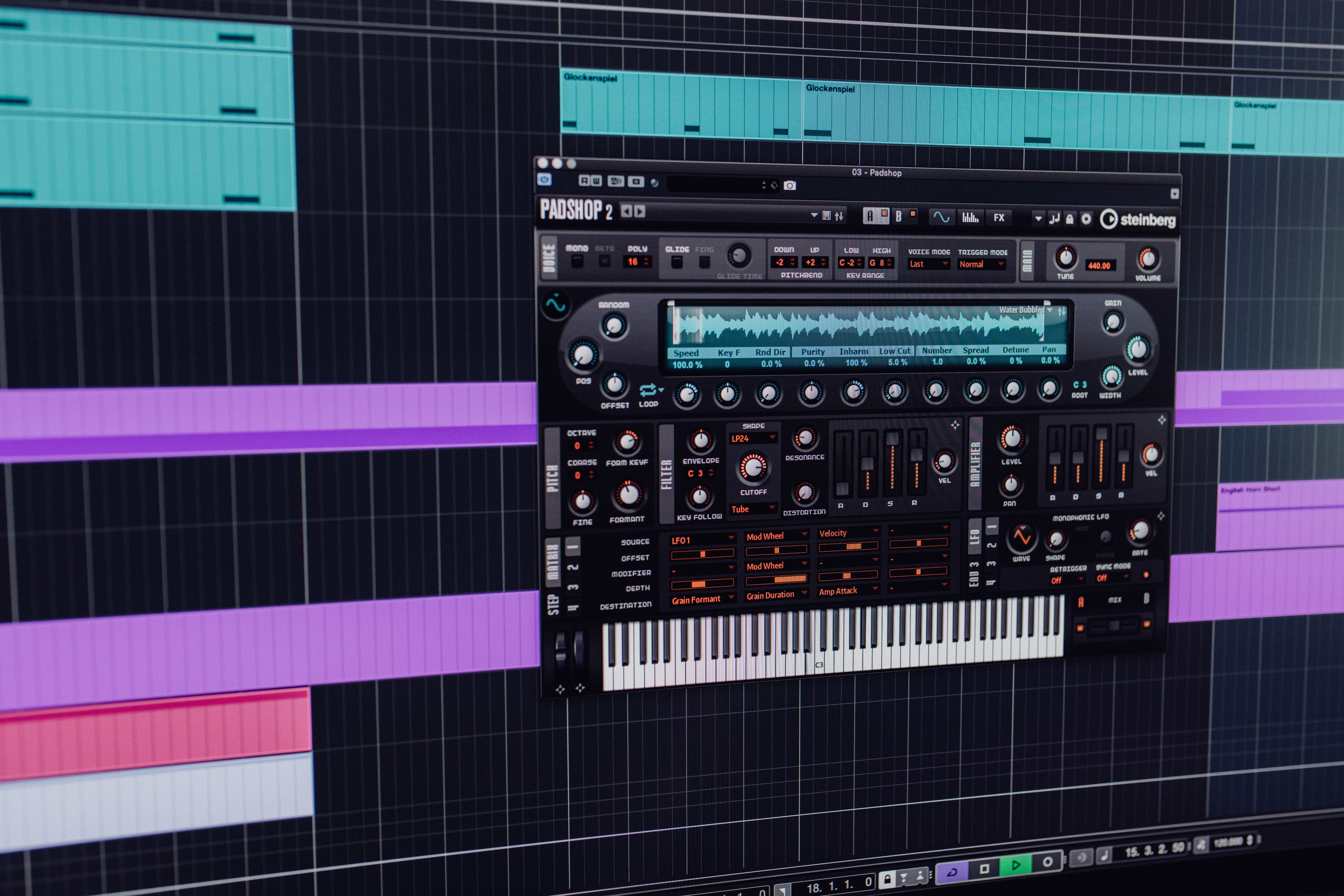 Padshop 2
Featuring granular and spectral synth engines that both let you work with samples at a microcosmic level, Padshop 2 lets you create completely new, previously unheard sounds.
Which instruments are you interested in?
Synthesizer and electronic music
Absolute 4 system requirements
Get inspired with VST Instruments
How to create a haunting Halloween theme
Behind the Scenes of a Demo Track for Iconica Opus
Building A Neo-Soul Groove with Vibrant
Writing a 1980s-style horror movie trailer
Grace Period Update
Customers who have activated Absolute 3 since November 1, 2018, are eligible for a free, downloadable Grace Period update to Absolute 4.
Grace Period Info